Tushabe Janefer Natukunda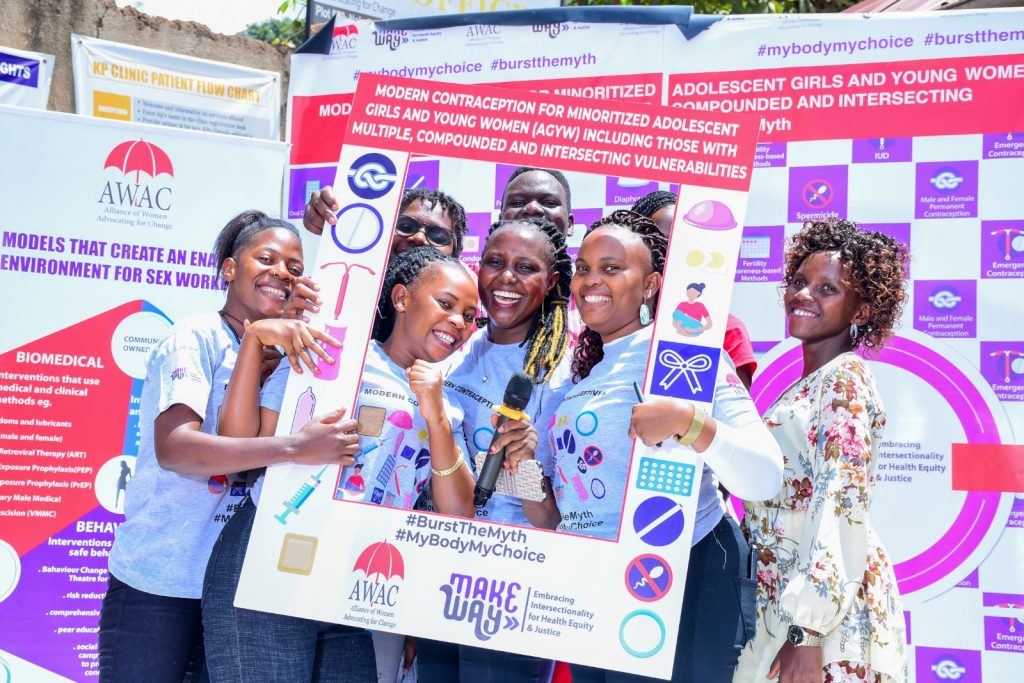 Community and Partnership Engagement officer
Jane is a Rwanda's female sex worker by origin, activist working with Alliance of Women Advocating for Change (AWAC) since its inception from 2015 up-to-date. She works as a Community and Partnership Engagement officer at AWAC. She is a trained community paralegal who always supports female sex workers from prison, at the police and follows up to court with the support of a lawyer to get bail.
She is a former sex worker and social worker by profession. She always facilitates SRHR meetings including sessions on GBV, menstrual hygiene, access to abortion services (APPLE), human rights awareness meetings in all AWAC community sessions. She worked with IDI conducting countrywide DIC assessment as a key population civil society representative.
She has also supported the establishment of female sex worker Drop in Centres/Safe spaces, and 12 Community Health and Livelihood Groups (CHLEGs) in Masaka region. Also represented AWAC and the sex worker fraternity in Uganda in different fora at Community, District, National and Regional levels.
She also supported the implementation of SWaSHE project supported by the UN – Women in Northern, Eastern and Western region. The Project aimed at: Strengthening Merginalised Women and girls to address SRHR issues, GBV and early Child Marriage. Specifically targeting Female sex workers, Women living with HIV and Young Women living with HIV. Finally, she led the Implementation of a community Documentary on Her Resilience.
 She has supported growth of many grassroots organizations in movement building including but not limited to, Women for Self Reliance and Health (WoSH), a grassroot community based organisation(CBO) operating in Isingiro District –Kigati Boarder targeting female sex workers(FSWs) and those with intersecting vulnerabilities including FSWs living with disability; FSWs Using or Injecting drugs; Indigenous FSWs in hard-to-reach areas; Refugees FSWs in urban setting; FSWs living with HIV/AIDS; Elderly FSWs; adolescents and young women engaging in sex work and Children of FSWs surviving in the sex work settings in Uganda. Jenefer, was also selected on the interim advisory committee of the East Africa Abortion Rights Movement established by Global Fund for Women.