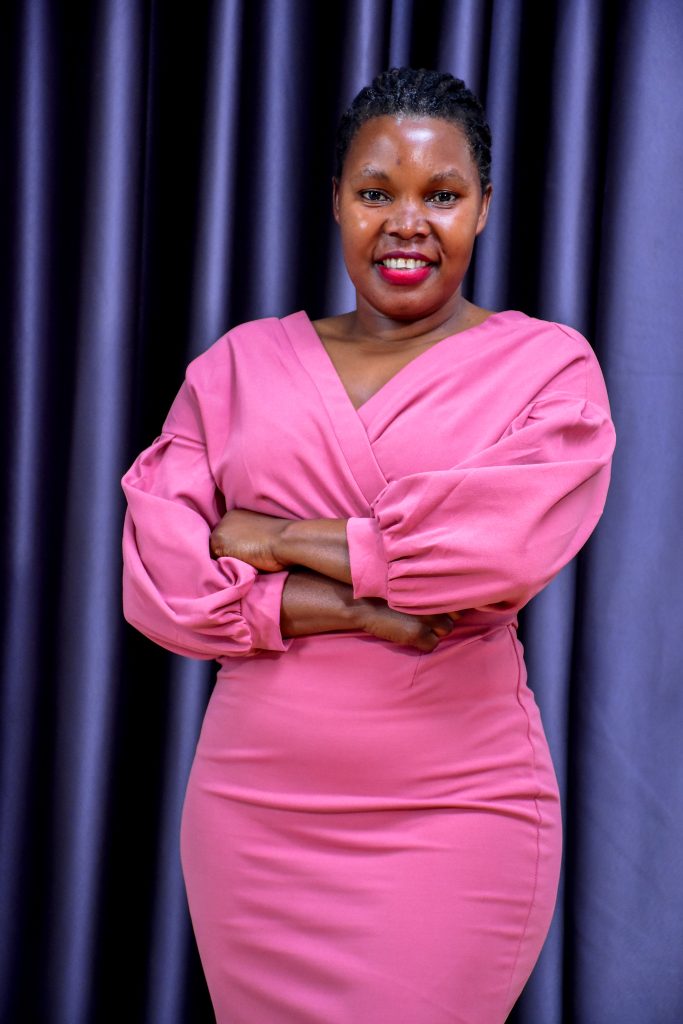 Founder and Executive Director
Macklean Kyomya is a passionate female sex worker feminist and human rights champion of decriminalization of sex work, gender equality, integration of HIV/SRHR/TB/Gender Based Violence (GBV)/Mental health and harm reduction interventions; including access to preventive biomedical innovations and post abortion care services. She is the Founder and Executive Director of The Alliance of Women Advocating for Change (AWAC) an an umbrella network of grass-root Female Sex Worker led-organizations in Uganda, established in 2015 to respond to FSW's SRHR needs, HIV related stigma and discrimination, promote meaningful involvement, collective organizing to strengthen a vibrant, unified, resilient and sustainable grassroot feminist FSWs movement that advocates for decriminalization of sex work, access to safe abortion, social protection and economic justice for female sex workers including those with multiple, compounded and intersecting vulnerabilities and their children in Uganda. Before founding AWAC, Macklean was one of the founding members of these great initiatives; Women's Organization Network for Human Rights Advocacy (WONETHA), Uganda Harm Reduction Network (UHRN), Uganda Harmonized Rights Alliance (HRA) which evolved and registered as Uganda Network of Key Populations Services Organisations (UNESO), the Uganda Key Population Consortium (UKPC), the African Sex Workers Alliance (ASWA) and the African Key Population Expert Group (AKPEG). She is an award winner in recognition of her remarkable contribution in the founding and grounding of the Human Rights Awareness & Promotion Forum 2008-2018; and also an award winner in appreciation for running the best Drop in Center (DIC) and good work for the community of Key Populations in Uganda by Sexual Minorities Uganda (SMUG)/Uganda Key Population Consortium (UKPC). 
Macklean was celebrated for her selfless efforts in the National and Global HIV response by Uganda National AIDS Services Organisations (UNASO) and; has inspired, nurtured/mentored emerging leaders and supported the establishment of several grassroot sex workers led CBOs/organisations Uganda. Macklean also sits on several Committees, Technical Working Groups & Boards providing technical support & guidance both on Government and Non-Governmental Organisations/CBOs at Community, National & Regional levels. She is also an active trailblazer of mainstreaming intersectionality programming for female sex workers with multiple, compounded and intersecting vulnerabilities –specifically FSWs with disabilities; FSWs Using or Injecting drugs; FSWs operating in Slums and landing sites; FSWs living with HIV; Refugees/Migrant FSWs in & out of the settlements; Indigenous FSWs, Aging FSWs; AGYW engaging in sex work; Children of FSWs & those surviving in sex work settings in Uganda. Macklean holds a Bachelors Degree in Social Work and Social Administration.